Mobile UAS Ground Control Station (mGCS)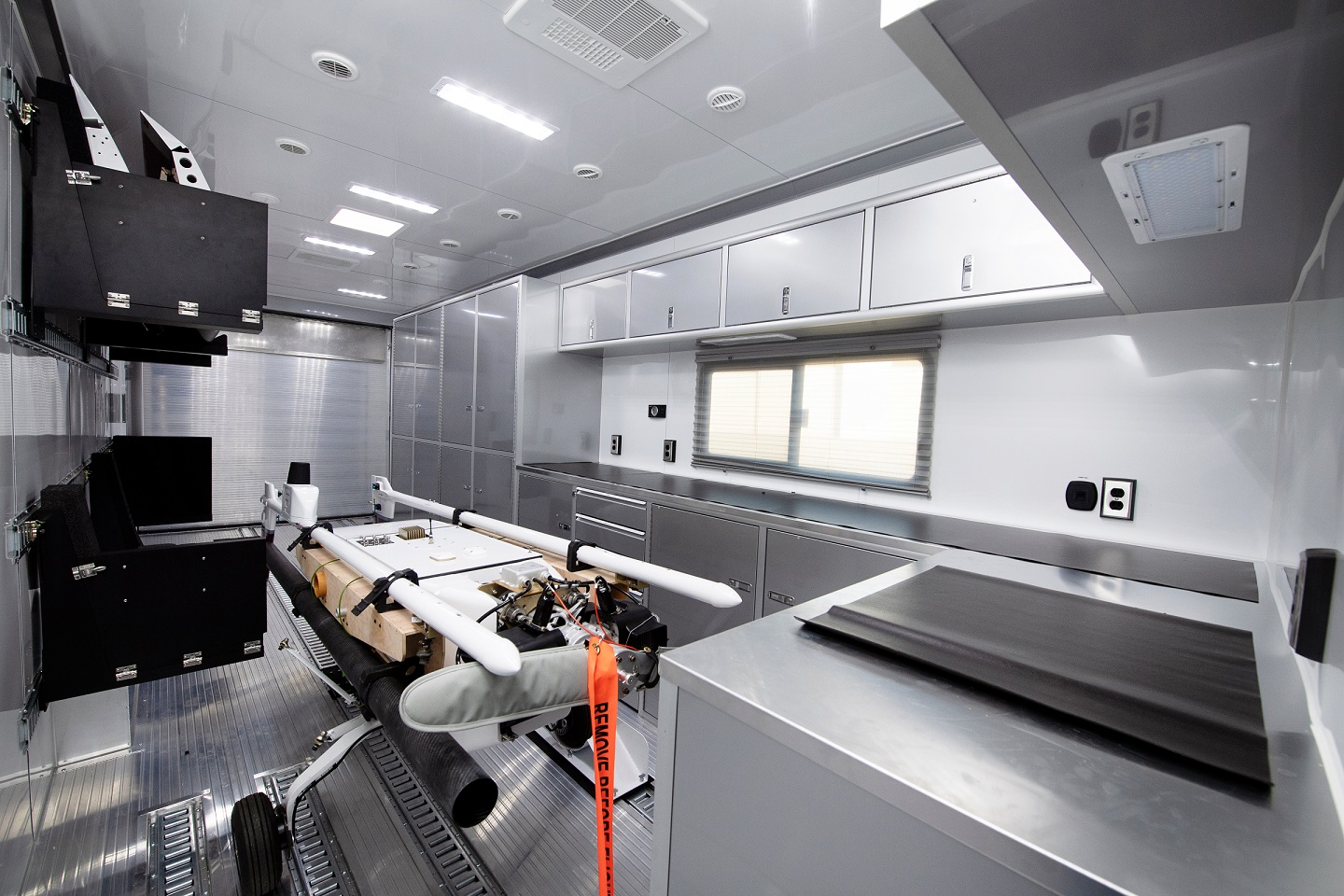 Raspet has two Mobile UAS Ground Control Stations, which are fully functioning mobile command centers for UAS flight tests, evaluations and research efforts. The mobile stations are housed in 42- and 48-foot INTECH trailers complete with all UAS command and control equipment, UAS maintenance and modification workstations, weather monitoring stations, uninterruptible power sources, Pilot-in-Command and Sensor Operator stations with customizable quad-monitor design, dual generators and triple climate control units. Additionally, the mobile stations provide all the necessary equipment for efficient transit of UAS assets to and from the field.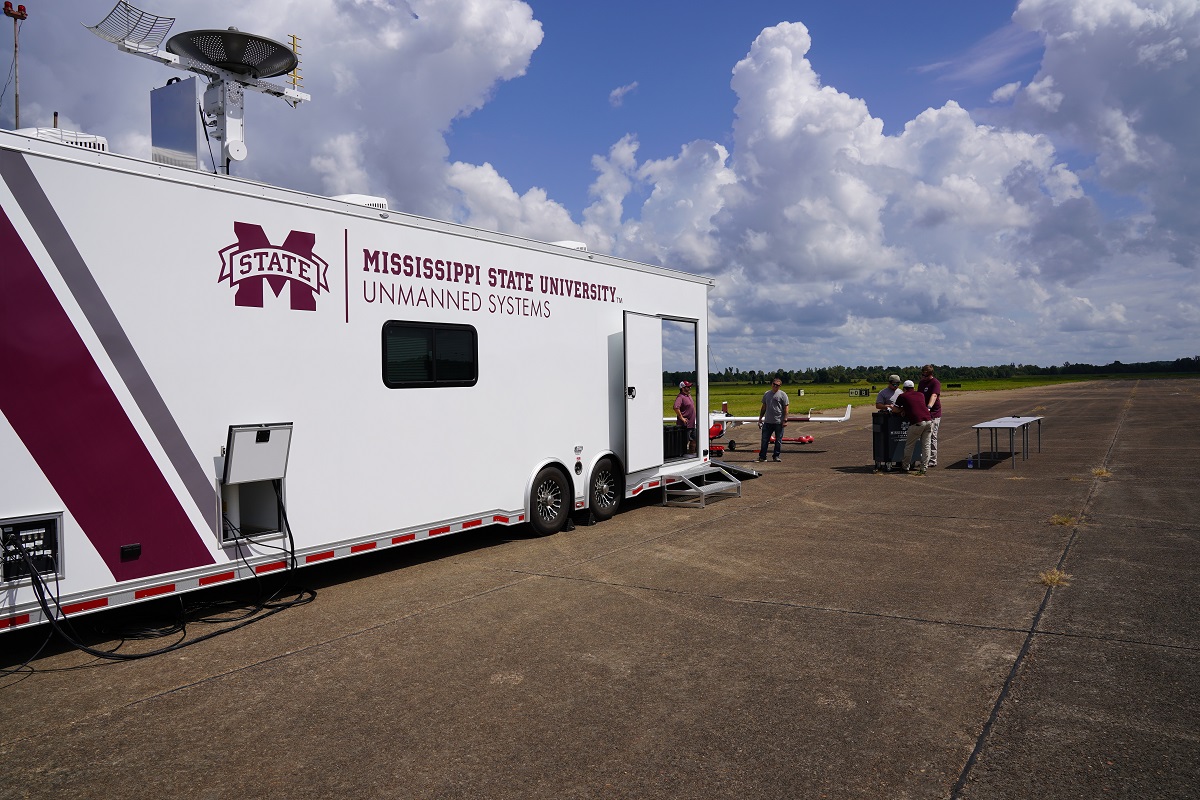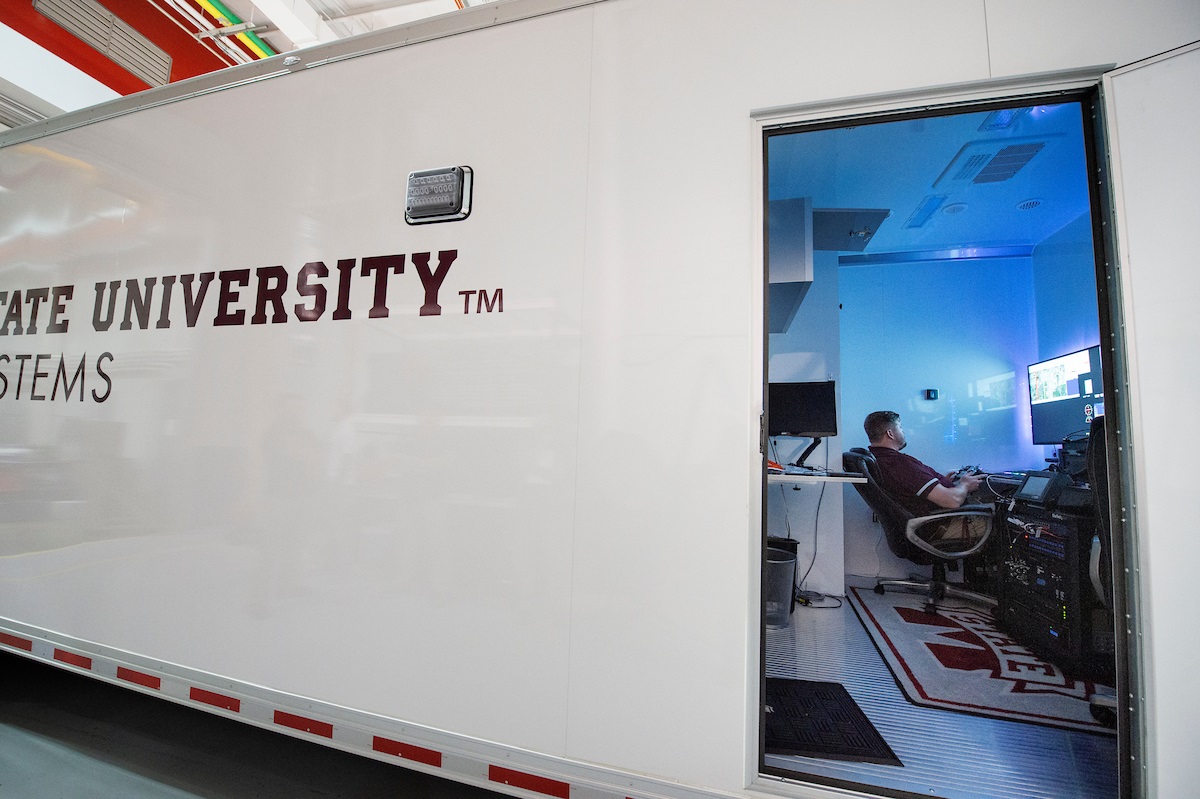 Coastal UAS Ground Control Station (cGCS)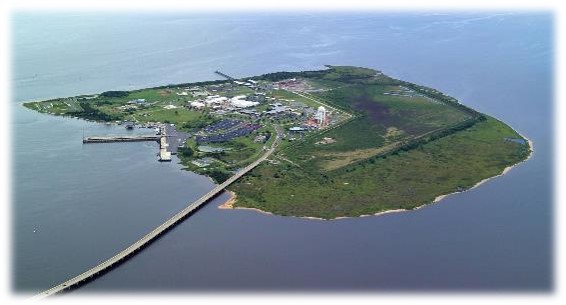 The Coastal UAS Ground Control Station (cGCS) represents a state-of-the-art collaborative aerospace command center supported by Mississippi State University, the Jackson County Port Authority, and the Mississippi Development Authority.  The Coastal GCS will be housed in a 2,500 sq. ft. modular operations headquarters on Singing River Island just South of Pascagoula, Mississippi.  When completed, the Coastal GCS will be equipped with command and control equipment to perform research, development, testing, and evaluation of both manned and unmanned aircraft in the vast maritime environment of the Mississippi Gulf Coast.