Image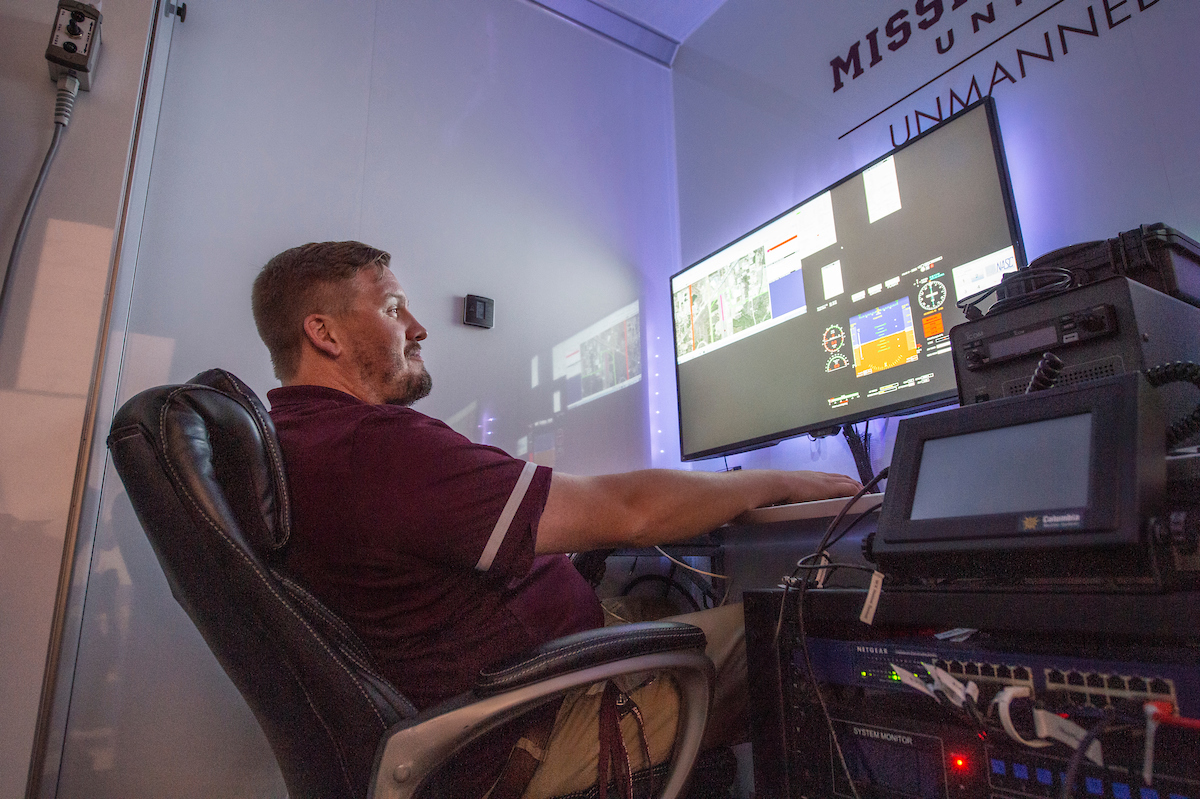 Flying is a family tradition for Austin Wingo, Associate Director for Flight Operations at Raspet Flight Research Laboratory.
"I was born into aviation," said Austin, whose parents and grandparents were pilots.
Austin began flying remote control planes when he was 7 years old.  At 24, Austin earned his pilot license, and at 30, he earned his undergraduate degree in interdisciplinary studies from Mississippi State University.  Austin also holds an instrument rating license and commercial license for single and multi-engine planes, and he's a certified flight instructor. 
After serving in the United States Army for eight years, Austin joined Raspet Flight Research Lab in 2018 to support aviation research.  Austin has worked alongside our partners at NASA to perform research flights to validate detect and avoid (DAA) technologies, and he's captured imagery of sea turtles nesting at Dauphin Island as part of a collaborative research effort with MSU's Geosystems Research Institute to restore the sea turtle population. 
As our chief pilot, Austin also manages the largest fleet of uncrewed aircraft systems in academic use.  Most recently, that fleet was expanded to include not one, but two Teros, the largest, most sophisticated uncrewed aircraft system (UAS) at any U.S. academic institution. 
"I love my work at Raspet," said Austin. "Who else gets to come to work each day and play with airplanes?"
One day that work could ultimately lead to integration of UAS into the National Airspace System (NAS). 
The Teros, which can be equipped for a 4G LTE cellular systems for use in disaster response or other emergency scenarios, is expected to be the first UAS of its kind to become type certified by the Federal Aviation Administration (FAA), which would allow it to operate alongside manned aircraft. 
Raspet's flight team is experienced with developing Beyond Visual Line of Sight (BVLOS) safety cases to secure waivers from the Federal Aviation Administration (FAA) which allow our UAS to fly without a visual observer on the ground or in the sky.  But those waivers are for a specified day, time and purpose. The FAA's long-term vision includes full, safe integration of UAS into the NAS operating alongside traditional aircraft in shared airspace.
"With 24-hr flight endurance and 600-pound payload capacity, Teros allows us to offer even greater mission capabilities to further advance aviation research," said Austin. 
Raspet Flight Research Laboratory is the nation's leading academic research center dedicated to the advancement of uncrewed aircraft systems. Raspet is the only institute in the world designated both as the FAA's UAS Safety Research Facility and as official UAS Test Sites for both the FAA and the Department of Homeland Security, placing the research center at the helm of studying and developing UAS safety and certification standards. Home to a fleet of the largest and most capable unmanned aircraft in academic use, Raspet conducts UAS research on behalf of federal agencies and commercial industry partners, helping grow Mississippi's aerospace sector. 
Mississippi State University is taking care of what matters. Learn more at www.msstate.edu.