Image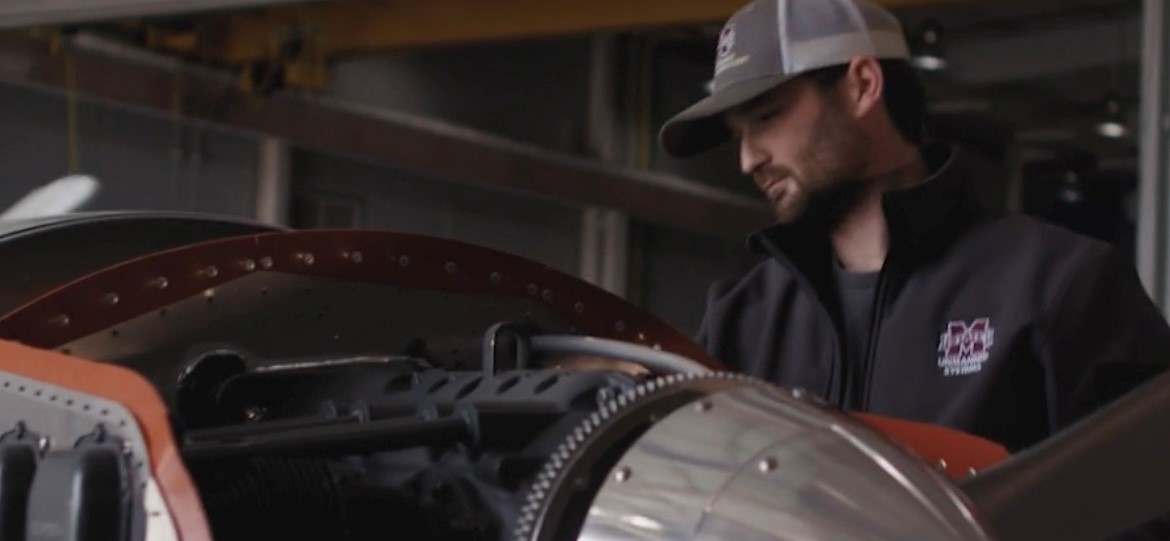 A summer job turned into an aviation career for Raspet pilot Taylor Eskridge.
"I worked at an avionics shop as a flight technician assistant, and the owner asked me if I would consider earning my pilot's license," said Taylor.  
That was 11 years ago.
Since then, Taylor, who joined Raspet Flight Research Laboratory in 2021, has earned his pilot's license and his airframe and powerplant mechanic certification.  Taylor is also a skilled avionics technician for uncrewed and traditional aircraft, and he holds a General Radiotelephone Operator License from the Federal Communications Commission which allows him to repair radios, radars and transponders in modern aircraft.
Taylor graduated from Embry-Riddle Aeronautical University in 2019 with a bachelor's degree in Aviation Maintenance Science Business Management. Taylor also completed a minor course of study in Avionics Line Maintenance and flight.   
At Raspet, Taylor specializes in avionics and payload installations for Raspet's uncrewed aircraft systems.  Taylor also pilots Raspet's crewed and uncrewed aircraft, and he is one of only a few pilots in the world trained to operate Teros, the largest, most sophisticated UAS at any U.S. academic institution. 
Raspet Flight Research Laboratory is the nation's leading academic research center dedicated to the advancement of uncrewed aircraft systems. Raspet is the only institute in the world designated both as the FAA's UAS Safety Research Facility and as official UAS Test Sites for both the FAA and the Department of Homeland Security, placing the research center at the helm of studying and developing UAS safety and certification standards. Home to a fleet of the largest and most capable unmanned aircraft in academic use, Raspet conducts UAS research on behalf of federal agencies and commercial industry partners, helping grow Mississippi's aerospace sector. 
Mississippi State University is taking care of what matters. Learn more at www.msstate.edu.