Image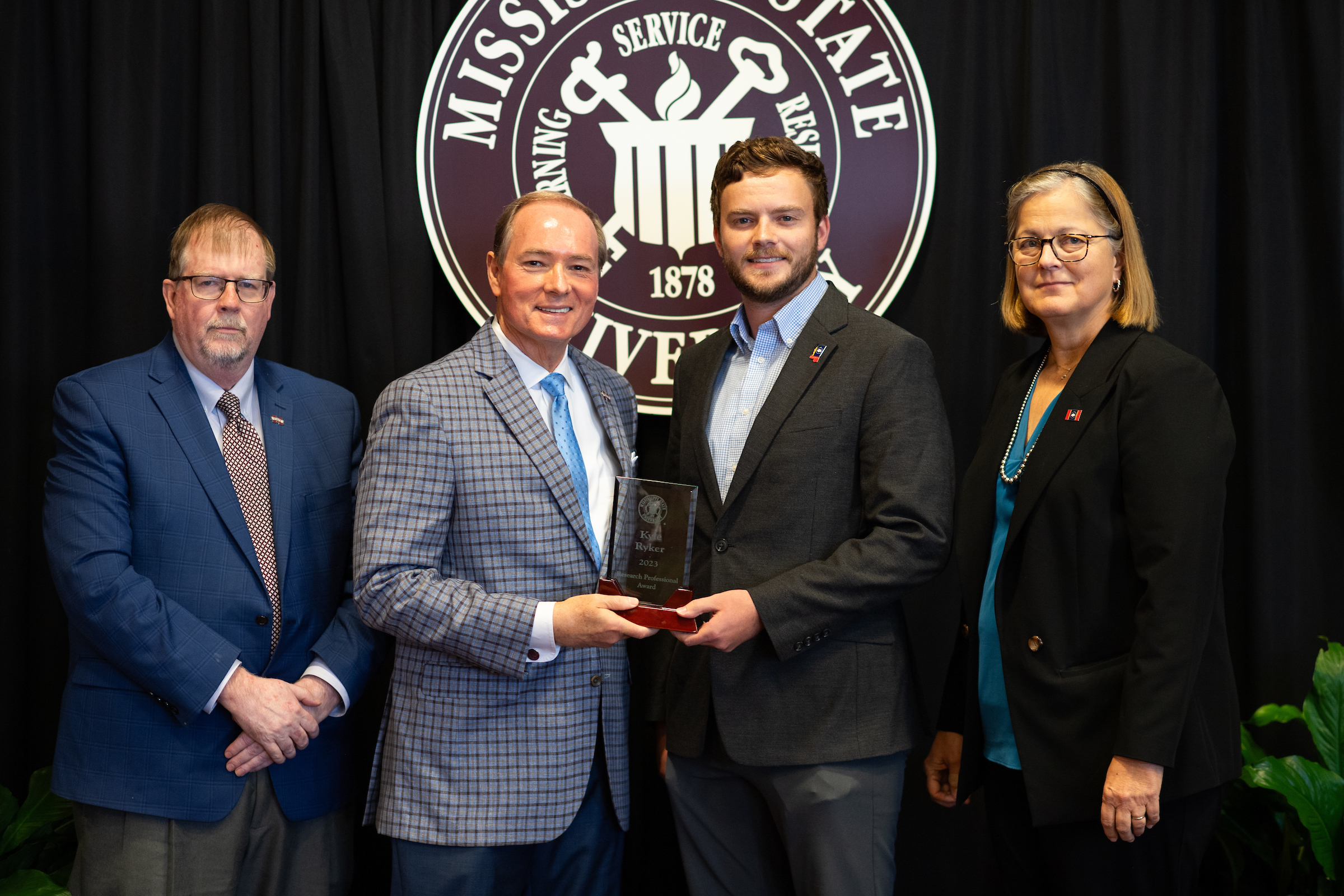 Raspet Flight Lab Research Engineer Kyle Ryker is the recipient of the 2023 Research Professional Award at Mississippi State University.  A two-time MSU alumnus, Kyle is leading efforts to develop detect and avoid technologies and advance beyond visual line of sight operations for large uncrewed aircraft systems.
Kyle was honored for his impactful work during the university's annual research awards celebration. 
"From undergraduate research assistant to full-time research engineer, I've learned to seize opportunities and create them when needed—an invaluable lesson in innovation," said Kyle. "I enjoy pushing the envelope with drones and their capabilities at MSU."
Since joining Raspet in 2020, Kyle has served as the principal investigator for six UAS research projects totaling $8.3 million in funding. 
"We've still got more research to do to advance beyond visual line of sight operations for large uncrewed aircraft across the finish line," said Kyle. "Advanced sense-and-avoid tech, regulatory updates, collaboration, and public acceptance are vital to future air mobility."
In his role at Raspet, Kyle also co-chairs a technical committee for ASTM International, and he is regularly called upon to share his research and insight at industry-leading conferences.
"Kyle's leadership in the field of UAS research is poised to shape the future of UAS operations," said Raspet's Associate Director of Engineering Caden Teer. "Kyle works hand-in-hand with industry partners, government regulators, and fellow researchers to expand use of UAS and advance UAS into the national airspace."
This fall, Kyle is scheduled to speak in Boston, MA and Santa Clara, CA to promote industry-academia collaboration. 
"I'll be moderating a panel on complex UAS operations for the New England chapter of AUVSI in Boston," said Kyle.  "And I'll be co-chairing discussions on detect and avoid stands for UAS at ASTM International at its fourth symposium on autonomy in aviation in Santa Clara."
Kyle holds a bachelor's degree and a master's degree in aerospace engineering from Mississippi State University.